Sometimes, it can be a difficult decision on what to do after a car accident. Where do I take my car to be repaired? How do I get my hands on a replacement car while mine is being fixed? Often, these questions are answered by your insurer as they book you in to have your car assessed at one of their preferred smash repairers. Some may offer to arrange a rental car for you from a rental car company if you're not at-fault.
If you are lucky enough to be offered a car from a rental car company some questions to ask are:
Do I need to pay for the rental car?
Do I need to pay a bond?
How do I get to the car rental company?
What kind of car will I get?
What's the insurance excess if I have an accident in the vehicle?
How long can I have the car for?
You don't have to rely on your insurer to provide you a car
If you find yourself in a car accident and not at-fault, you have the right to a loan car whilst your car is repaired or notified of a total loss. Best of all, you have the right to choose your own provider of the loan car and there are businesses which specialise specifically in accident loan cars. Some of the benefits of applying for a loan car with Right2Drive, Australia's largest provider include:
We will recover the costs of the loan car from the at-fault party's insurer on your behalf so there are no out of pocket costs for the rental car. You will still need to pay for costs you would incur normally in your own car such as fuel, tolls, traffic infringements etc.
We don't require for you to pay a bond
We will deliver the car to you. We can meet you at the repairer, your home or office
We will provide you with a car similar to your own to help your life get back to normal
We provide a zero insurance excess so you can drive our car with peace of mind
You can typically have the car for the duration of repairs or until you are notified of total loss settlement
What if your insurer says you can't use Right2Drive
It's your right to choose Right2Drive as a consumer. Because the costs of the car are covered by the at-fault party's insurer it has nothing to do with your insurance policy or your insurer. You have the right to engage with Right2Drive directly and if you have any questions our team will be more than happy to answer them.
Choosing Right2Drive
If you find yourself in a not at-fault car accident, do not be persuaded by your insurer to go to a regular car rental company where you may be left out of pocket, choose Right2Drive instead and experience our award-winning service.
Our teams service we provide to our customers everyday has led to our incredible NPS and Product Review ratings. With over 1500 reviews, our Product Review rating is 4.8 out of 5 stars and our NPS rating is +85 out of 100.
Here's what our customers are saying about us.
Elizabeth – 5 Stars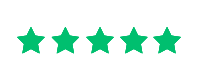 Right2drive were pleasant and easy to talk to and deal with. After my own insurance company had left me in the lurch without a vehicle after an accident that I was not at fault. A friend recommended Right2Drive and I could not be happier.
Janine – 5 Stars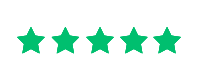 Friendly customer service. Prompt and efficient. Made the stress of a no fault accident much less by having a lovely car to drive to work until mine was fixed. Highly recommended.
Jax – 5 Stars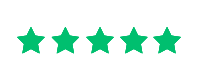 Excellent service, would definitely recommend to those that find themselves without a car due to an accident that wasn't their fault. Loan car was delivered to my place of work, no hassles, very easy. My family & I are so grateful for this service. Thank you so much.

If you find yourself in the unfortunate event of a not at-fault car accident, apply with Right2Drive today and a member of our team will get back to you to see if you qualify!
Things you should know: Information in this blog is current as at 25/08/2020 and is subject to change. Applications for an accident loan car are subject to approval. Your assistance in recovering rental costs may include you providing documents, giving witness statements, and in some cases, appear in court in proceedings Right2Drive commences in your name. Terms and conditions apply and are available at www.right2Drive.com.au.